Top 10 Romantic Italian Restaurants in the Lake District and Cumbria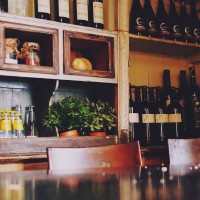 Italian restaurants are classic in that they always deliver scrumptious, comforting food and pride themselves on their warm atmospheres, and the Italians of the Lake District are no different.
We've listed our 10 favourite restaurants below, and we hope you get the chance to indulge in some during your boutique hotel stay at The Hideaway Hotel.
Buon appetito!
1. Villa Positano
For a beautiful Italian packed with plenty of character, you can't go wrong with the Villa Positano. This delight of an Italian can be found in Bowness-on-Windermere, and is a popular choice with the locals and for good reason. You'll have a tasty meal here time and time again if you choose to visit! Headed up by the characterful, Angelo, this restaurant has been running for over 20 years. A personal favourite with The Hideaway, we can safely say that you're guaranteed a wonderful evening and will be transported to the Mediterranean quicker than you can say risotto!
Regulars on the menu include calzones, tasty pizzas and many other Italian specialities. Be sure to say Ciao to Angelo and the team from us when you visit!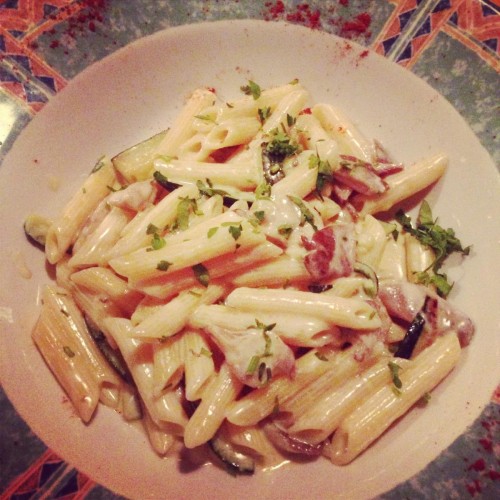 Image sourced from hhollygoeslightly.co.uk
2. Dodds Restaurant
For a classic Italian restaurant in Ambleside, we highly recommend a visit to Dodds Restaurant. A popular choice, as can be seen by these fabulous reviews on Trip Advisor, Dodds will fill your stomachs and hearts to the top with gorgeous Italian dishes. For a great meal we recommend you go for the Lasagna!
3. Zeffirellis
Another amazing restaurant in the Ambleside area is Zeffirellis. This unique restaurant is actually attached to a cinema, making it a great spot to visit before going to watch a film. This restaurant is also a delight for vegetarians; the whole menu doesn't contain any meat! But the great flavours and depth of taste will wow and astound you even if you are a regular meat eater and worry you might miss out.
4. Rastelli's Pizzeria
The speciality of this restaurant is in the title, but the menu doesn't end with gorgeous pizzas. Rastelli's also have some amazing pasta on the menu that's sure to get your tastebuds tingling with delight. For a great Italian meal, you can't go wrong with this restaurant with it's relaxing, familiar atmosphere.
5. Cafe Italia
For an Italian in Windermere, we recommend that you go to Cafe Italia! Home to some fantastic meals and a wonderful ambience, you'll find yourself returning time and time again. For a special dessert experience at this establishment, you won't go far wrong with one of the delectable After Eight cheesecake! Just remember to take cash when you visit, as this restaurant is unable to accept card payments.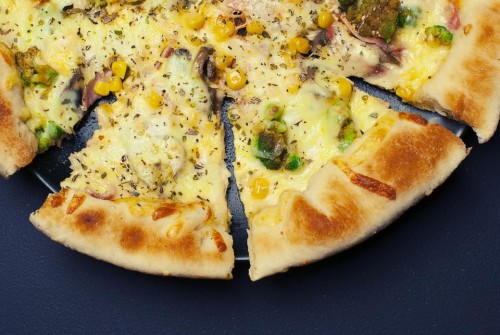 6. The Wild Olive
Located in Gosforth, The Wild Olive is the ideal Italian restaurant choice for those with families. The establishment has a child's play area on the side you can relax, and the food is truly wonderful. The menu contains everything from paninis, pizzas and salads for lunch as well as pizzas, pastas and risottos for dinner!
7. Infusion
Located in Kendal, Infusion is a truly tasty Italian delight. They're a popular choice for the likes of weddings and parties, and are happy to cater to whatever food needs you require. Their menu is varied and delicious, and we recommend you sample the panna cotta! The team here will make sure you feel welcomed and relaxed on your visit. Make this your Italian Kendal spot!
8. Ristorante Da Vinci
For an Italian with excellent service and relaxing dining quarters, the Ristorante Da Vinci is perfect. It's a family run business and this shows through with the wholesome cooking and service you receive upon your visit. Make this a place to visit if you're in the Lake District area of Millom - you won't be disappointed if you do!
9. Casa Bella
When you sample the food in this Italian, allow yourself to close your eyes for a moment and be whisked away to the very heart of Italy without needing to leave your chair. This restaurant is also perfect if you have a gluten intolerance, as they will make your meal gluten-free if you ask! The service is quick and the team will be on hand to ensure you have a wonderful experience.
10. Honest Lawyer
This delightful Italian can be found in Cockermouth, and it's a very popular choice for those looking for tasty Italian food. This restaurant prides themselves on presentation of their food as well as the lovely taste, and you'll find great items on the menu such as the yummy Kerala Lamb and delicious steaks. Pop into this one if you're in the Cockermouth area for a great, Italian experience.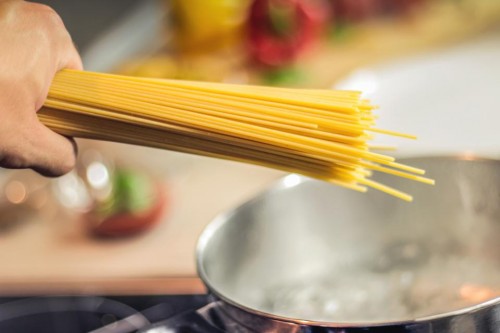 We hope you've been inspired by our list of top Italian Lake District restaurants and choose to indulge next time you come to stay at The Hideaway.
Take a look here to see what availability we have and begin your amazing Lake District holiday experience today!