Keeping Covid Safe at The Hideaway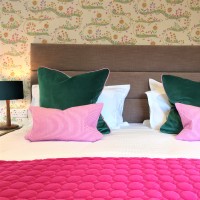 We have had amazing support in July & August, and it has been wonderful to welcome Hideawayer's back to The Hideaway! Whilst a staycation is good for the soul, most importantly, we have been focusing on maintaining a Covid Safe environment.
We have had wonderful feedback, telling us that the balance of 'relaxation and safety' felt just right. We would like to thank everyone for their support this Summer. You can read some of the lovely comments here & we hope to welcome more Staycationers safely in the coming months.
#bepatient
#bekind
#becareful