The Best Christmas Menus in the Lake District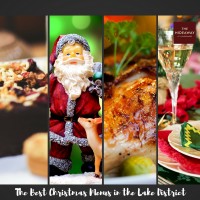 Roast turkey and a glass of mulled wine, it can only be Christmas dinner.
Here at the Hideaway, the tree is already up, the decorations are out, and the stage is set for a wonderful Christmas for all of our guests.
If you're staying with us during this time of year, you might be wondering where's the best local restaurant for your Christmas dinner. Well, we've got you covered!
From succulent turkey breast to the best Christmas puds - here are some of the delightful local favourites for Christmas dinner.
1. Steam Bistro
If you fancy a Christmas meal in a small, local bistro then we highly recommend you fill your boots at the Steam Bistro in Coniston this festive season. And once you taste the beautiful dishes on offer at this spectacular eatery, you'll wish you could eat here every day!
Their Christmas menu is £26.95 per person and comes with canapes, a starter, main and a scrumptious dessert.
Choose from Lakes whisky and treacle cured salmon or cream of celeriac soup followed closely by a stunning turkey or sea bass dish. Then round it all off with a boozy berry trifle to get you feeling extra festive this Christmas season! It's a lovely menu that's well worth a sample.
2. Porto Restaurant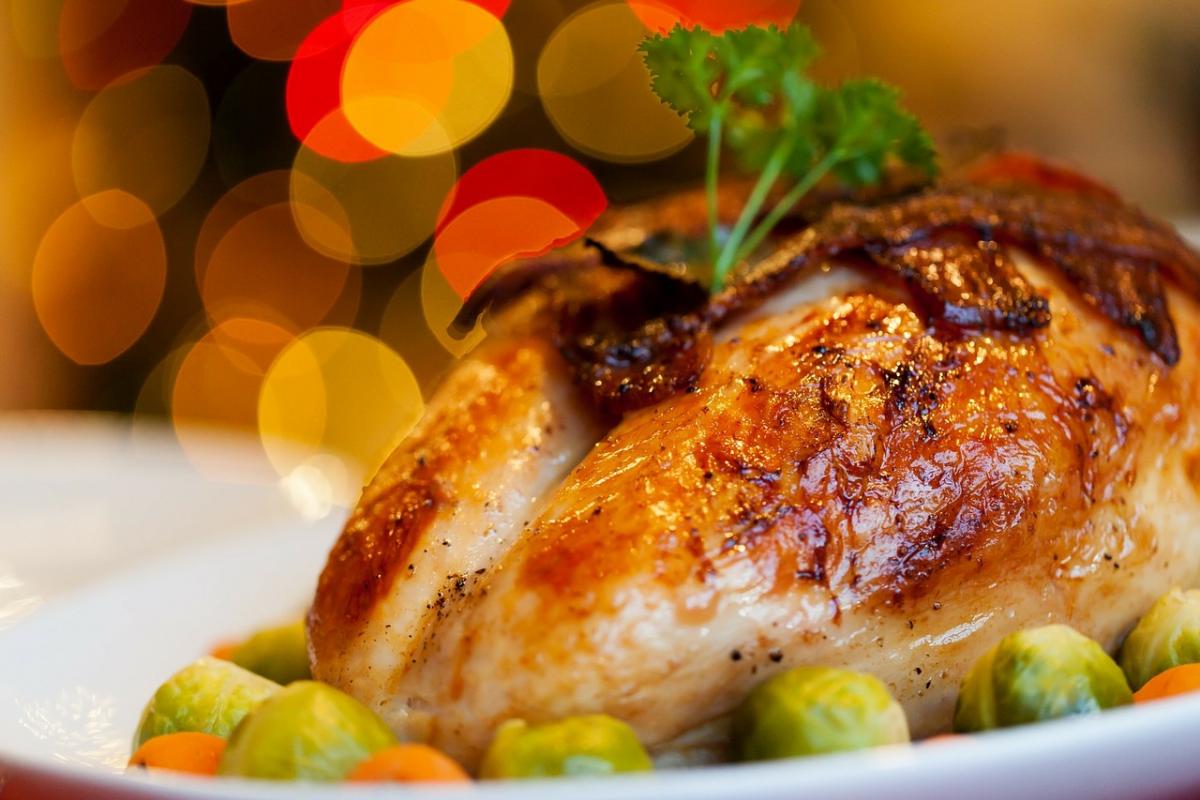 Based in Bowness on Windermere, the Porto restaurant is a renowned eatery popular with both locals and tourists.
Their seasonal menu is award-winning and promises to me an amazing food journey from the get go.
£20 for two courses or £24.50 for three, stand out choices include the starter of venison cottage pie followed closely by the confit duck for main. Bring the taste experience to a close with an apple and cinnamon crumble and you'll be feeling as festive as possible!
Be sure to book ahead if there is a large group of you, and expect to pay £10 per head for a deposit.
3. Four & Twenty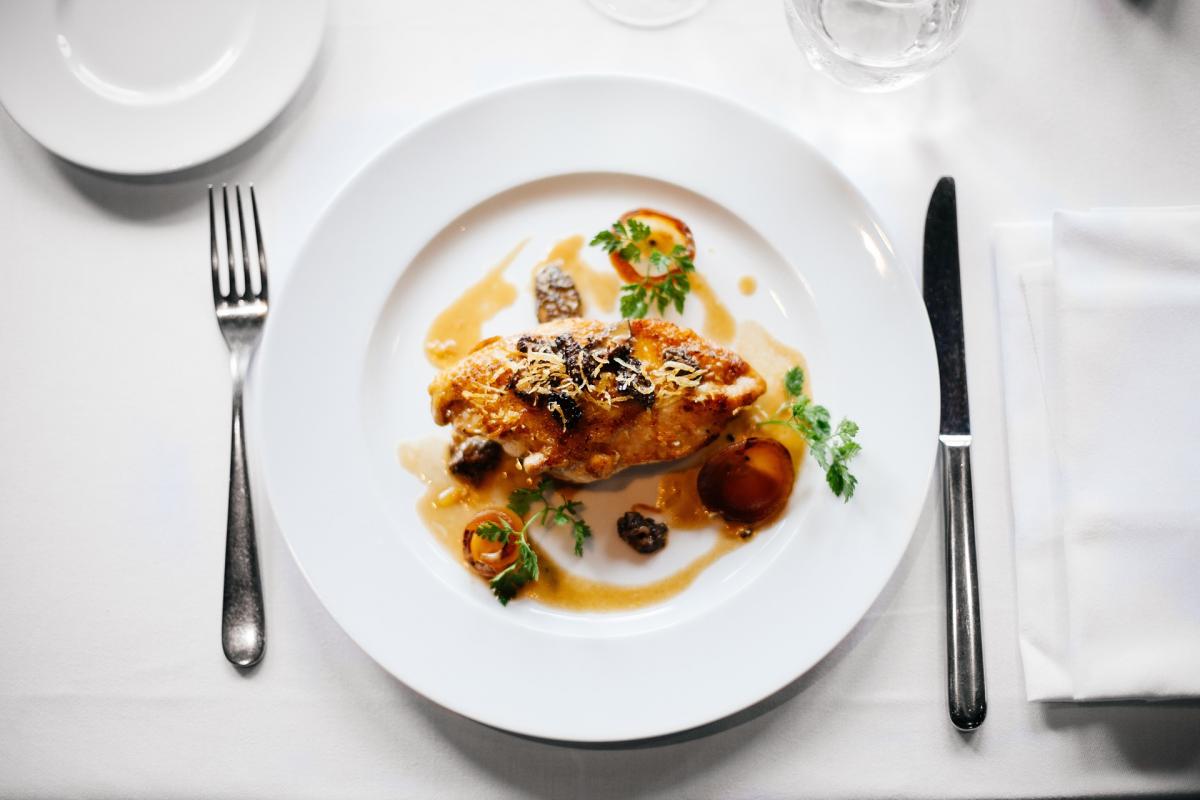 For locally sourced food in an incredibly cosy surrounding, Four & Twenty's Christmas menu is sure to have your taste buds tingling!
Found in Penrith, Cumbria, their festive menu for 2016 features a range of stunning dishes you won't want to miss out on.
For starter, why not indulge in the twice baked stilton and spinach souffle? It's a classic you'll find yourself craving again and again!
Follow that with some pan fried salmon and tie a pretty bow on the experience with a beautiful sticky toffee pudding.
It's £15 for two courses and £18 for three, and you can also opt for one course at £12. Don't miss out.
4. Village Inn
Our final scrummy Christmas menu hails from the Village Inn Bar and Grill.
This year they'll be hosting a fantastic festive meal experience on Christmas day itself, so if you fancy a change from cooking at home then why not give it a go? They'll be serving between 12 noon and 3pm, and it costs £42 per person.
There are a range of lovely starters, and we recommend opting for the duck foie gras terrine followed by the salmon en croute for a festive main with a difference.
Round it all off with Ferrero Rocher cheesecake and you'll be wondering why you ever cooked at home in the first place!
Click here for more details.
5. The Lamplighter Dining Rooms
Whether you're looking for somewhere to dine before Christmas or on the big day itself, The Lamplighter Dining Rooms is the place to be.
There are a wide selection of stunning dishes to choose from on their Christmas menu including a wonderful Cartmel duck liver pâté infused with a beautiful homemade damson gin for starters.
Opt for the succulent beef for main with the perfectly complimenting Guinness jus and spiced beetroot puree, and then indulge your sweet tooth with a classic Christmas pudding. Round it all of with some mince pies and rich coffee for a truly festive experience!
Click here for more details.
The Hideaway at Christmas
We hope one of the above menus will tempt you this Christmas, and if you need somewhere to stay after you've devoured something amazing, why not book a stay at The Hideaway?
Our boutique hotel is one of the most popular B&Bs in Windermere, and we even provide you with free tea, coffee and cake every day you stay with us!
To find out more and take a look at our current availability, click here. You can also explore our cosy rooms and pick the perfect spot for you and a loved one.